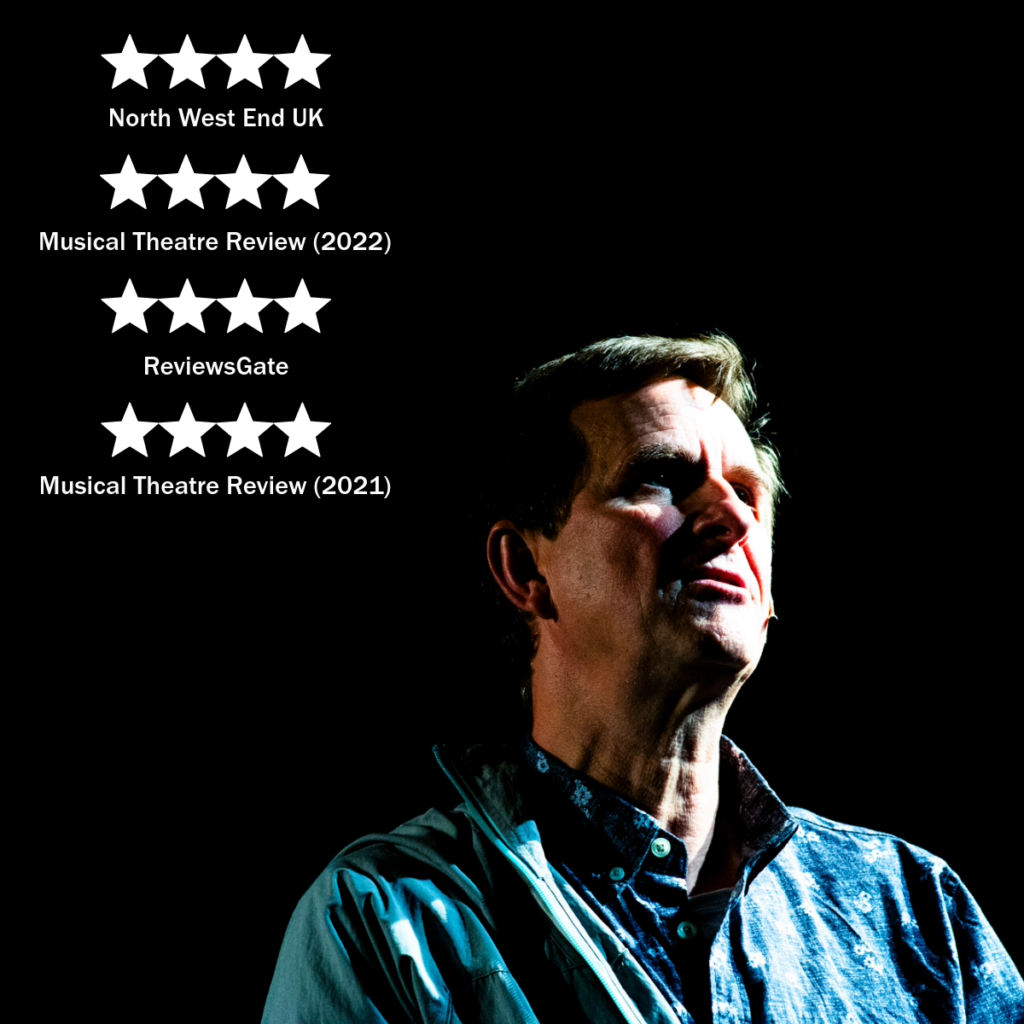 Written and performed by Mark Glentworth
Director: Julia Stubbs
Lighting Designer at Jack Studio/Riverside Studios: Jonny Danciger
Sound Designer: Mark Glentworth
Technical Operator at Edinburgh Fringe/National Tour: Julia Stubbs
Production Manager at Jack Studio/Brighton Fringe: Marcus Glentworth
Photographer: Tim Stubbs Hughes at Grey Swan
Director of original 2021 Edinburgh production: Jonny Danciger
Produced by MMGMUSIC PRODUCTIONS.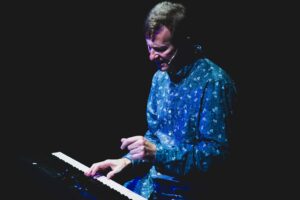 MARK GLENTWORTH – writer/performer
At the age of 16, Mark Glentworth was one of the youngest students to study percussion at the Royal Northern College of Music. It was during his time as a student that he composed his world-renowned vibraphone solo Blues for Gilbert which has gone on to become the most performed, recorded and studied solo tuned percussion piece of all time, with hundreds of performances on YouTube, several of which have had over 100,000 views. Mark was also a regular extra percussionist with the Hallé Orchestra.
Mark has travelled the world with his long-term collaborator, the celebrated actor/writer Steven Berkoff, performing his musical scores to many of his acclaimed theatrical productions. This has included several tours to Japan, also Australia, many countries in Europe and Scandinavia. During Mark's time working with Steven Berkoff, he was part of many large-scale productions including Kafka's Metamorphosis with Tim Roth and Sink The Belgrano! at the Mermaid Theatre, Coriolanus at the Edinburgh Festival, Kafka's The Trial at the National Theatre, and Greek and On The Waterfront in the West End.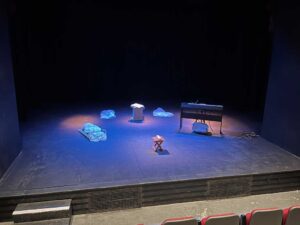 JULIA STUBBS – director
Julia Stubbs is a freelance director and producer and the Artistic Director of 20 South Street where she works in theatre, new writing and short films. Her theatre directing credits include the premiere of Still Here by Mari Lloyd at the Jack Studio Theatre; Anne Bertreau's solo play with music A Voice at the Edinburgh and Brighton Fringe Festivals; the UK premiere of the landmark play Desire by Catalan's theatre's most renowned playwright Josep Maria Benet i Jornet at the White Bear Theatre and the Off-West End transfer of Steven Hevey's debut play In My Name at Trafalgar Studios. The original short film To Womb It May Concern by emerging writer Georgia Lovell, which Julia has produced and directed, will premiere at short film festivals this year.