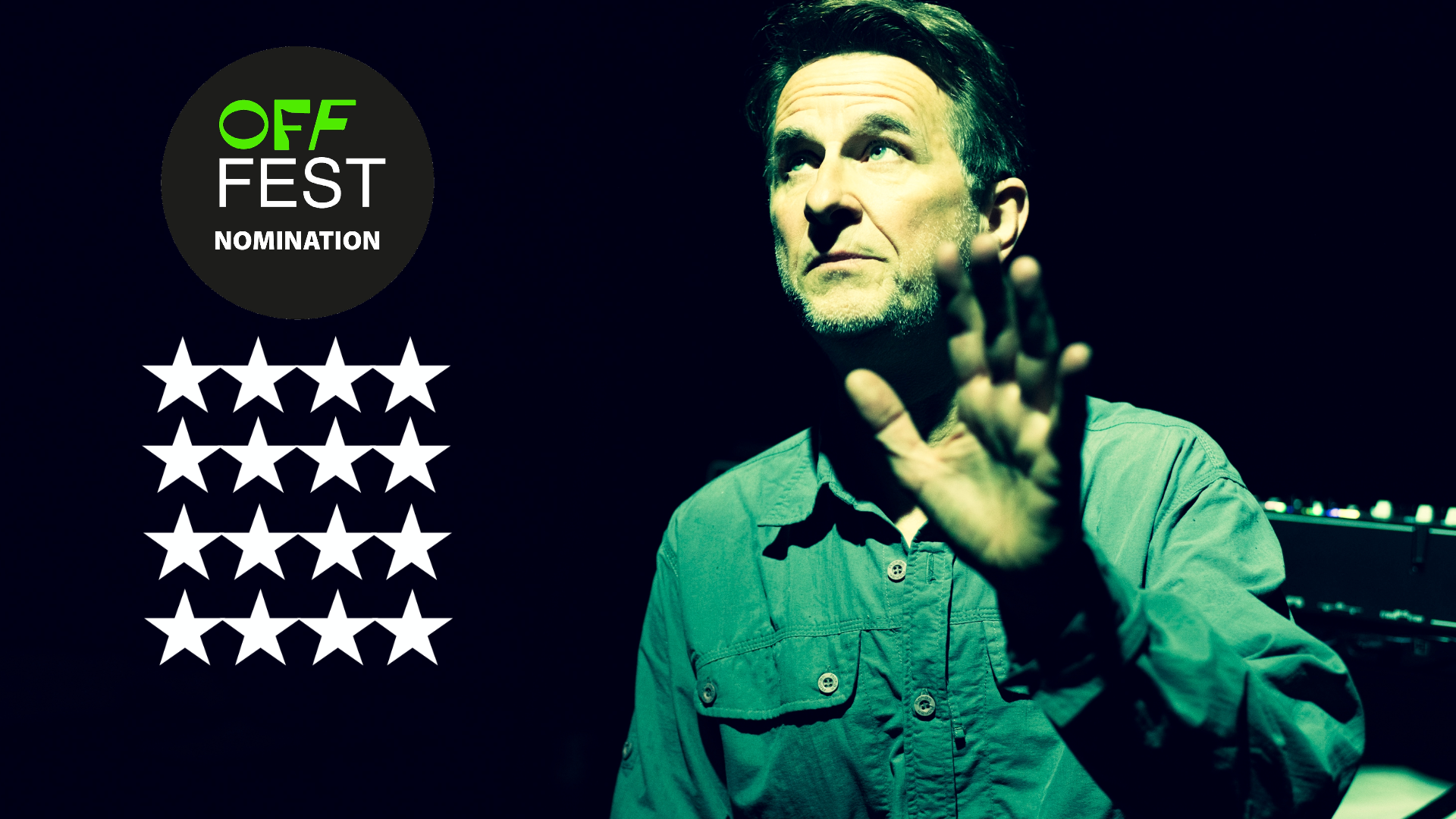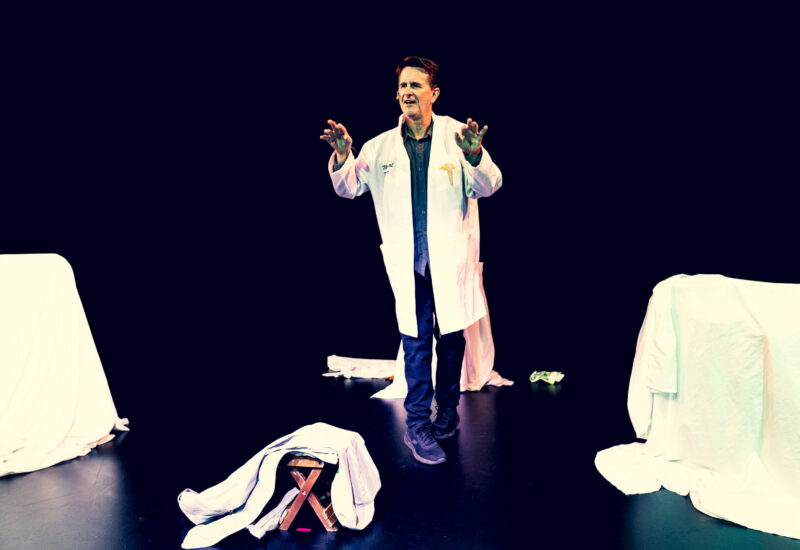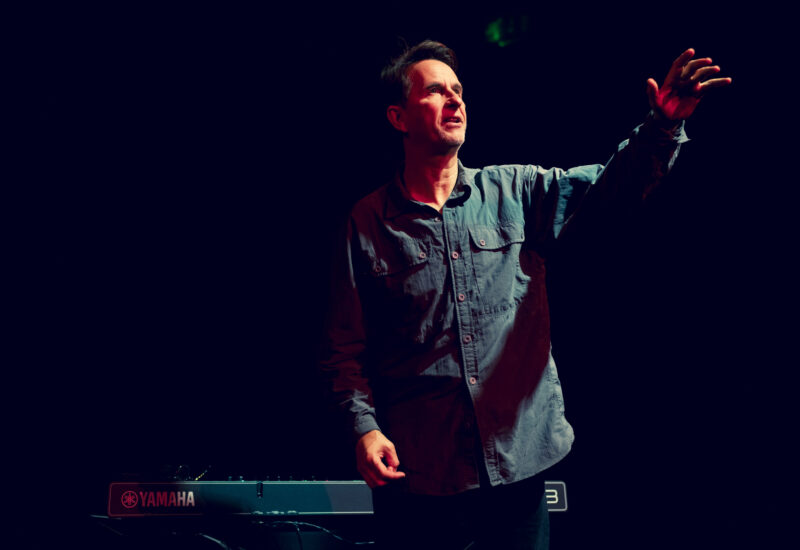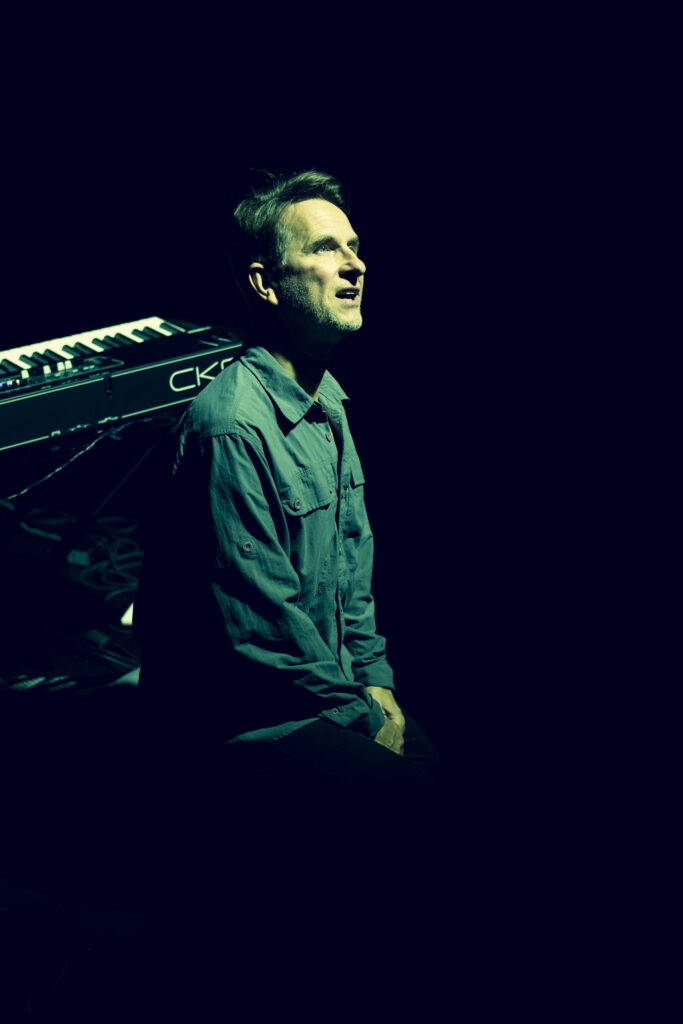 Success. Despair. A new beginning.
Mark Glentworth was at the height of a successful music career and then he lost it all. Suffering a breakdown, he spent SEVEN and a half YEARS in isolation, firstly for six months inside a psychiatric unit and then for seven years inside his own home, existing on just a single sandwich every day from his corner shop. But eventually, he made it back to his family, to the world, and to music.
Witness an extraordinary true story as Mark shares his moving, darkly humorous, and uplifting journey through music and storytelling in this acclaimed solo show.
Following the show's premiere at the 2021 Edinburgh Fringe Festival where it received special mention and was awarded BEST MUSICAL Runner-Up, Mark met the director Julia Stubbs and they began their collaboration on the show, developing and presenting it on the London Fringe, and as part of the 75th Edinburgh Fringe Festival during 2022.
Having created a new, expanded version of the musical for 2023, it has toured UK theatres and festivals to excellent reviews and an OffFest nomination.
SEVEN and a half YEARS has received an OffFest nomination from OffWestEnd for its shows at the Greater Manchester Fringe 2023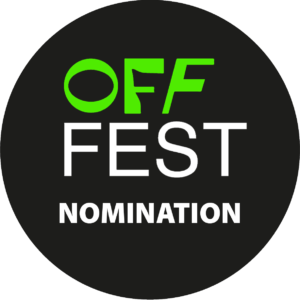 "It's not very often you can say you saw something that really was that bit different…
'Seven And A Half Years' is not just unusual but an intensely personal piece that is both real and relevant"
Reviewer Number 9
★★★★

"Glentworth is clearly an outstanding musician, and the music in the show – which switches seamlessly from prerecorded tracks to live piano and back again – is testament to his talent…. this is a really good piece of storytelling"

North West End UK
★★★★

"Glentworth rises to the challenge of the role magnificently… Directed by Julia Stubbs this is a moving piece of theatre"

ReviewsGate
★★★★

"This is a biographical work like nothing else I ever seen. Mark Glentworth was a successful musician, working as an associate of Steven Berkoff for many years, creating the scores for some of his most celebrated work such as Metamorphosis and Coriolanus. A master craftsman of a truly high pedigree, fulfilling his potential."

Musical Theatre Review
"Glentworth creates an impressive drama through the music… The struggle behind the beauty of the music we hear, making this an intriguing piece of work."

Backstage Bristol
"This music is very, very moving"

Steven Berkoff
"Glentworth is a talented composer and this shines through… It's a beautiful tale of hope and mental health struggles."

LOST IN Theatreland
Production photography by Grey Swan
MARK GLENTWORTH
Writer/Performer
At the age of 16 Mark Glentworth was one of the youngest students to study percussion at the Royal Northern College of Music. After graduating he started working in London as a freelance percussionist in all styles of music.
During his career, Mark has worked with Sir John Gielgud, Sir Peter Maxwell Davis on his Fires of London, the BBC Symphony Orchestra, the London Sinfonietta, as a regular extra percussionist with the Hallé Orchestra, and as the long-term musical collaborator to actor/writer Steven Berkoff on many of his celebrated theatre productions.
Mark's composition work has covered a very wide spectrum of music ranging from commercial songwriting to orchestral composition and opera, and he is the composer of the world-famous vibraphone solo Blues for Gilbert, the most performed, recorded and studied solo tuned percussion piece of all time, with hundreds of performances on YouTube, several of which have had over 100,000 views.